SOCIAL MEDIA DESIGN AND DEVELOPMENT
WEBSITE DESIGN AND DEVELPMENT
callofmolo.org
INTRODUCTION
Call of Molo is a Christian based non-profit organization formed to restore hope to the orphans and vulnerable children in Molo, Kenya. They provide the children with basic provisions, spiritual growth, and love.
We were introduced a few years ago to the founder of the Call of Molo through a mutual connection. Immediately we were captivated by the founder's story and the sacrifice of her earnings for the betterment of her community in Molo, Kenya.
At the time of our introduction, she was raising money to build a three-story orphanage on a small plot of land in the city of Molo. In our first meeting, the founder shared the organization's mission and vision, along with their goals and milestones. Concerning building their brand, there was a potential challenge ahead the non-profit would encounter.
BRAND CONSULTING AND DEVELOPMENT
Developing a clear brand a step above the standards.
The challenge was there was no effective way for the community to interact with the charity. Utilizing only a Wix site to gain awareness, their communication was limited to a personal Yahoo email address and mail. They needed to build a strong community of people.
After our first meeting, we started to research the organizations brand. they were utilizing only a Wix site updated by volunteers to gain awareness. There was no effective way to interact with the charity. Communication was limited to a personal Yahoo email address and mail. Taking all our findings from the initial meeting we presented a plan to develop the Call of Molo brand.
Klar, Inc. has taken an active role in strengthening their brand. Each month we meet to discuss the organization's progress and in what areas can we support in ensuring a clear brand.
VISUAL IDENTITY
Creating a new visual of hope in Molo, Kenya.
With an already clear mission and vision, our attention turned to developing a unique mark for Call of Molo. The Kenyan flag uses three colors; black, red, and green with white stripes separating each color. Using the simplistic Kenyan color palette, we designed a clean wordmark with a hand-painted sound wave reverberating out from the wordmark.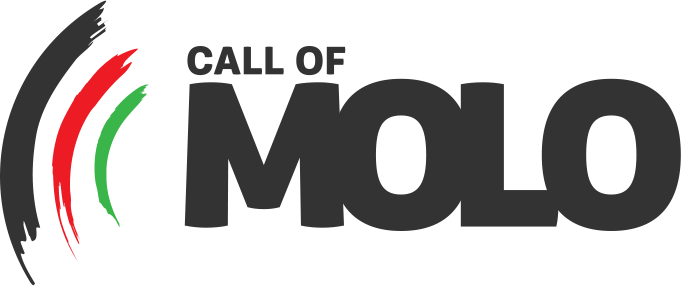 Along with the primary mark for the Call of Molo organization, we designed a mark wordmark for the orphanage. The Call of Molo Orphanage is called 'Upendo wa Molo', which translated from Swahili means "For the Love of Molo". This mark is used on monthly orphanage updates and on their website promoting the mission of the orphanage.

PRINT DESIGN
Clean print for readability.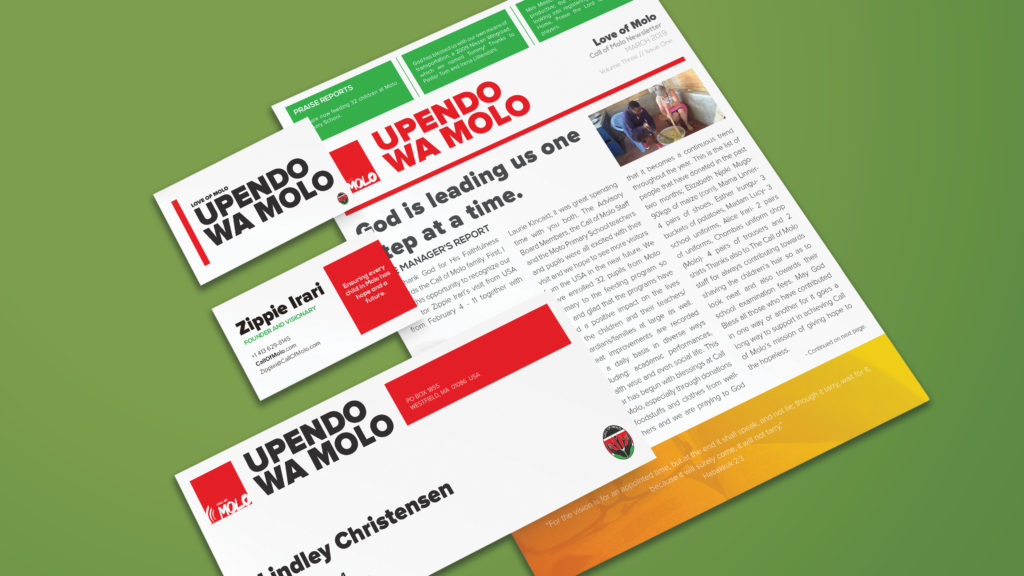 WEBSITE DESIGN AND DEVELOPMENT
Building a home to share the mission of the home.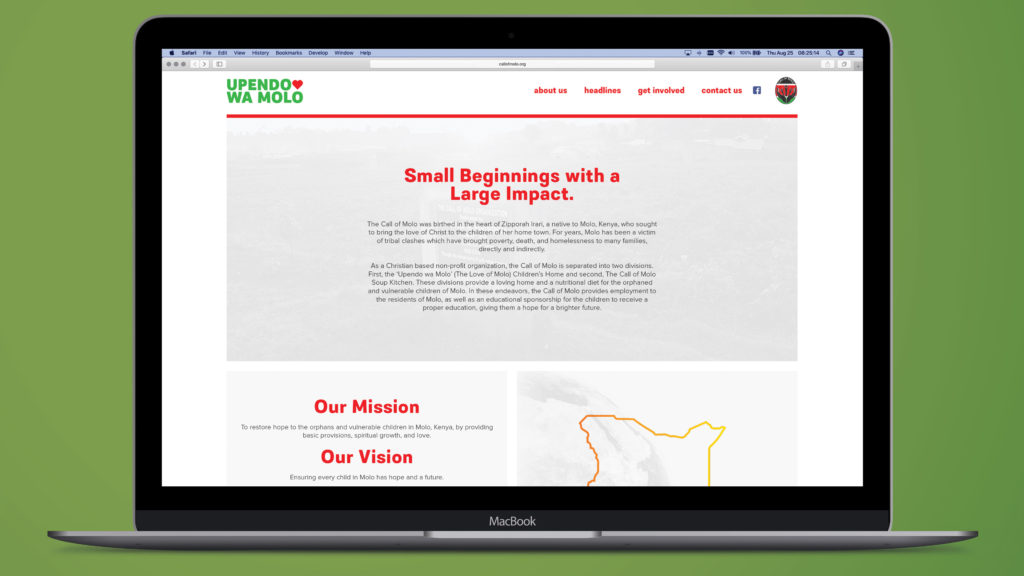 SOCIAL MEDIA DESIGN AND DEVELOPMENT
Sharing the image of hope and a future.
SHARE
---
---
Feeling confused or overwhelmed with developing your brand?
We will help you develop a clear brand for a strong, inspired, and passionate community.