WEBSITE DESIGN AND DEVELPMENT
INTRODUCTION
Reach Now International, Inc. is a 501c3 non-profit organization based in Tulsa Oklahoma, founded by Bill and Leslie Meyer. Through strategic partnerships with other organizations, Reach Now feeds the hungry and bring the love of Jesus through the Gospel reaching the desperate and devastated worldwide.
BRAND CONSULTING
Walking through the steps to improve engagement.
During our discussions of Reach Now International's brand, our conversations continued to navigate towards the communication of their brand. We have encouraged them to make minor tweaks to how they were communicating with their donors. Utilizing social networks, we suggested they write their communication specifically to the primary audience which uses each network. For example, using Instagram primarily for images that tell a story, Facebook to connect with donor base, and MailChimp to give long format updates to their mailing list.
WEBSITE DESIGN AND DEVELOPMENT
Developing the new while using the original.
Reach Now International contacted us about some website issues, mainly their hosting service was being discontinued through GoDaddy. This meant they needed to transfer their site to new servers along with other updates. We guided them through the process of bringing their website current while providing them with an updated website with some new features so they could better interact with their donors.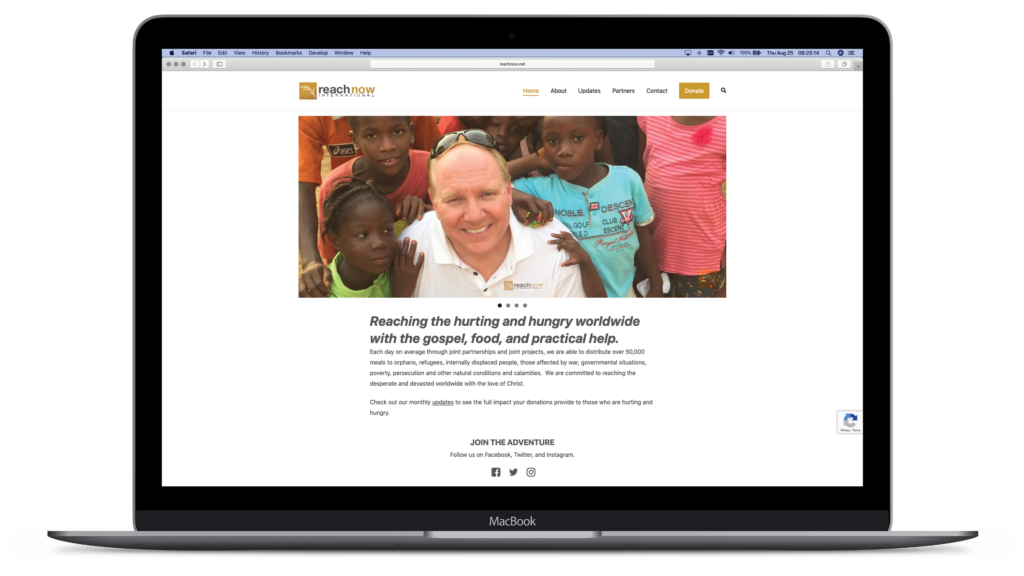 SHARE
---
---
Feeling confused or overwhelmed with developing your brand?
We will help you develop a clear brand for a strong, inspired, and passionate community.