INTRODUCTION
Beginning in the early months of 2010, Royalty Roofing provides exterior restoration services to the Omaha, Nebraska and Sioux City, Iowa communities. Committed to the highest character and integrity, Royalty follows a detailed project flow, quality assurance system, and a strict set of codes far exceeding the local city code requirements. This ensures a durable defense against weather elements. With such a noble name and strong core values, their brand did not capture or communicate clearly and concisely the commitment of the organization. Our objective was to effectively modernize the Royalty brand, creating a brand style guide for multiple designers to follow.
BRAND CONSULTING
Their identity is found in Royalty.
A clear, concise brand aligns with company objectives, its mission, and core values. What happens though when one or all three are cloudy; confusing? Finding clarity can be challenging and takes time. We began our process meeting with the owner and staff to hear and understand the objectives, mission and core values. In our discussions, we determined the mission was not concise, nor clear. Once the mission was clarified through simplicity, we began to develop their visual identity.
Old Mission Statement
We are the example of consistency and excellence in the exterior remodeling industry. Committed to servicing our customers with the highest character and integrity. We are responsible for the quality of reputation we stand for.
New Mission Statement
Provide quality, cost-effective solutions to defend a residence against weather elements.
REBRANDING
A brand established in authority.
Royalty's previous logo, like most roofing companies, consisted of a house roofline. However, the design and execution of the mark represented more of a bed and breakfast than an exterior remodeling and roofing contractor. Presented with an emblem concept from a friend of the owner, we began to form a unique mark to express the Royalty brand, a mark which is both elegant and strong.
Old Logo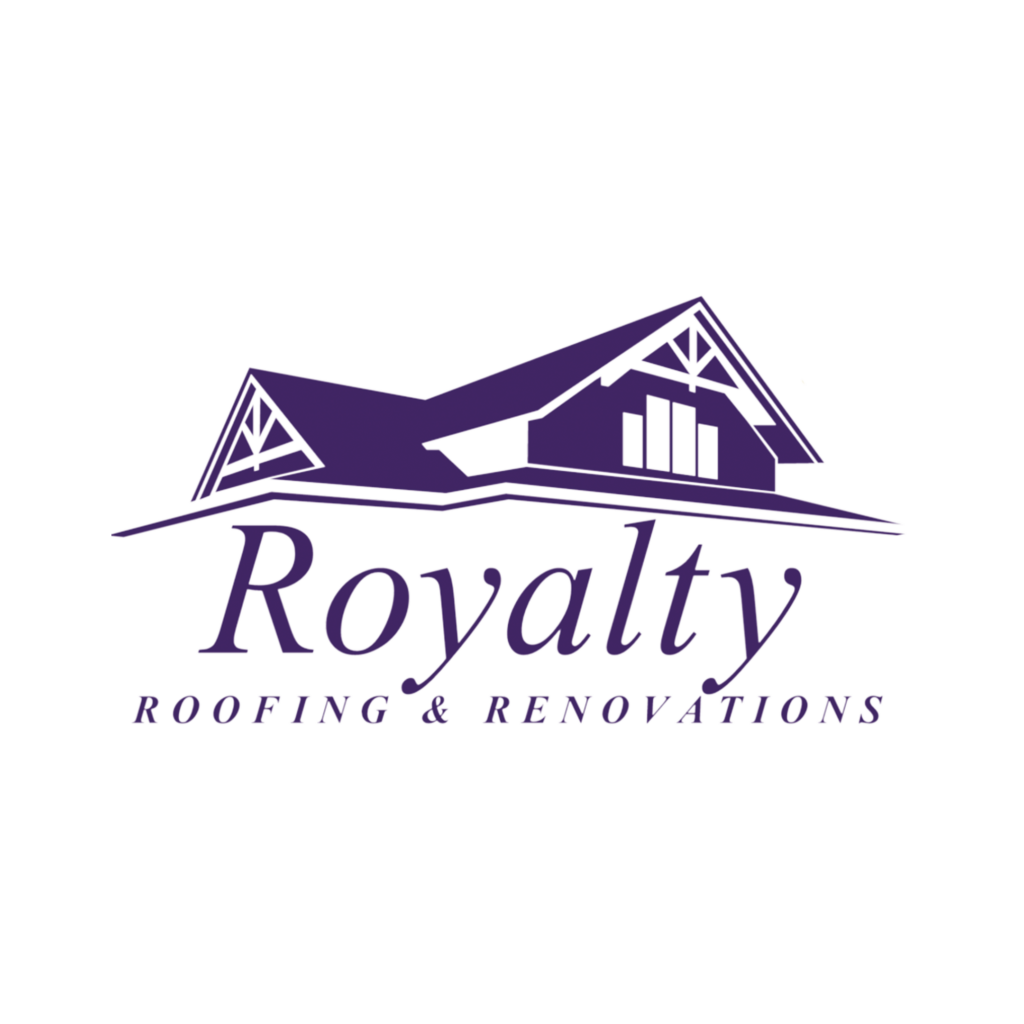 New Logo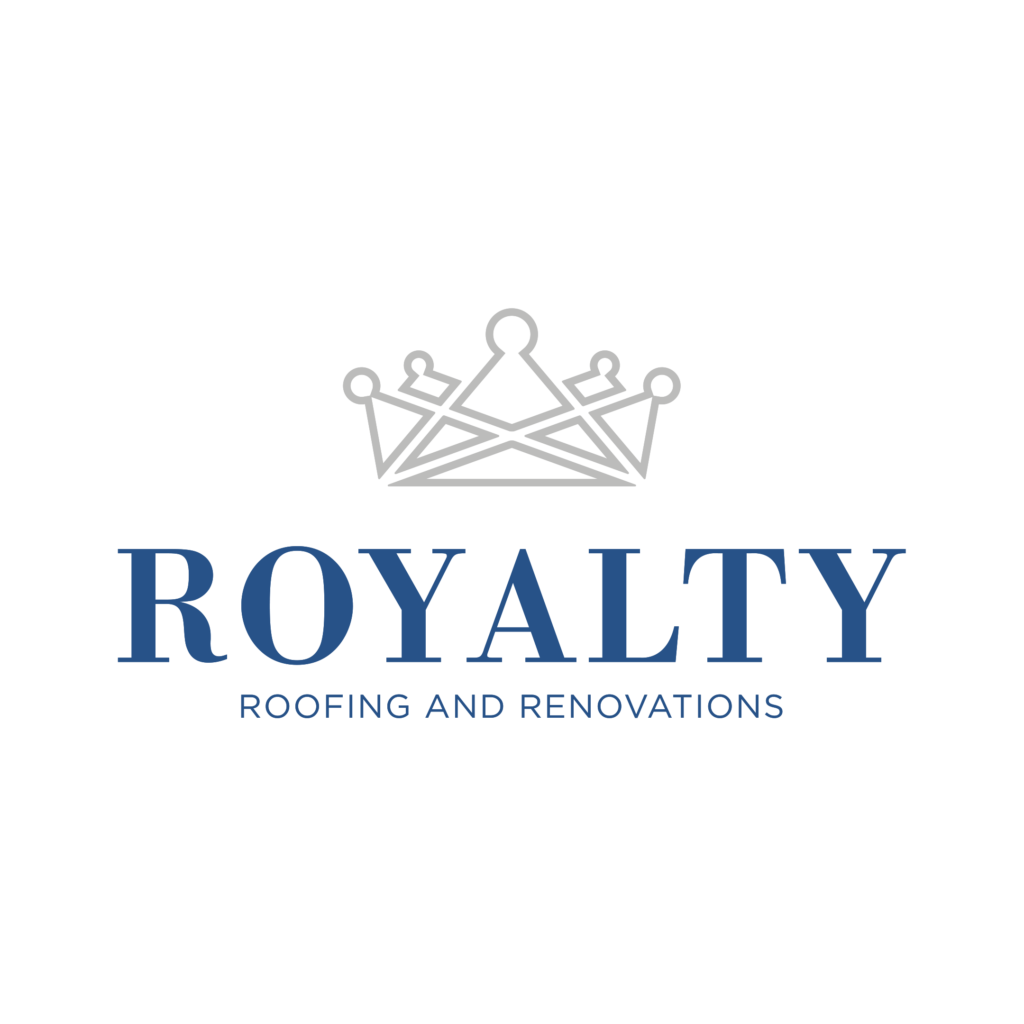 In order to maintain the integrity of the Royalty visual identity, we defined clear, concise guidelines to follow. These guidelines comprised of four core elements; logo, color palette, typography, and imagery. These core elements, used consistently across every touchpoint, effectively define the Royalty brand experience. Now that we have established their unique mark, let's take a closer look at the remaining three core elements.  
VISUAL IDENTITY
The collection of color defining Royalty.
Royalty relies on a selected color palette in order to maintain a readily identifiable identity. In aligning with services protecting homeowners from weather elements, the color palette chosen conveys trust in their brand to protect the home. 
PRIMARY COLORS
Royalty Light Blue
HEX #007bc1
Royalty Dark Grey
HEX #747679
SECONDARY COLORS
Royalty Yellow
HEX #ffc82e
A typeface representing the services of Royalty.
Inspired by architectural lettering from mid-century New York City, we chose Gotham as the primary typeface. Gotham is a geometric sans-serif typeface released in 2000, which is available in multiple weights, perfect for providing different design options. The secondary typeface, Montserrat, was constructed for digital use and is the closest free alternative to Gotham.

A picture is worth a thousand words.
It is the notion that an idea so complex can be conveyed with just a single picture. When developing the Royalty imagery, our goal was to demonstrate the elegance, strength, and simplicity of the brand. Images were chosen the would capture the exterior beauty of a residence, illustrate interesting or unique perspectives and employ artful cropping. The images would be shown at dawn or dusk, to capture the yellow glow from the sun rising or setting. In each image, the sky would be removed and replace with brand colors, while added cloud elements for realism.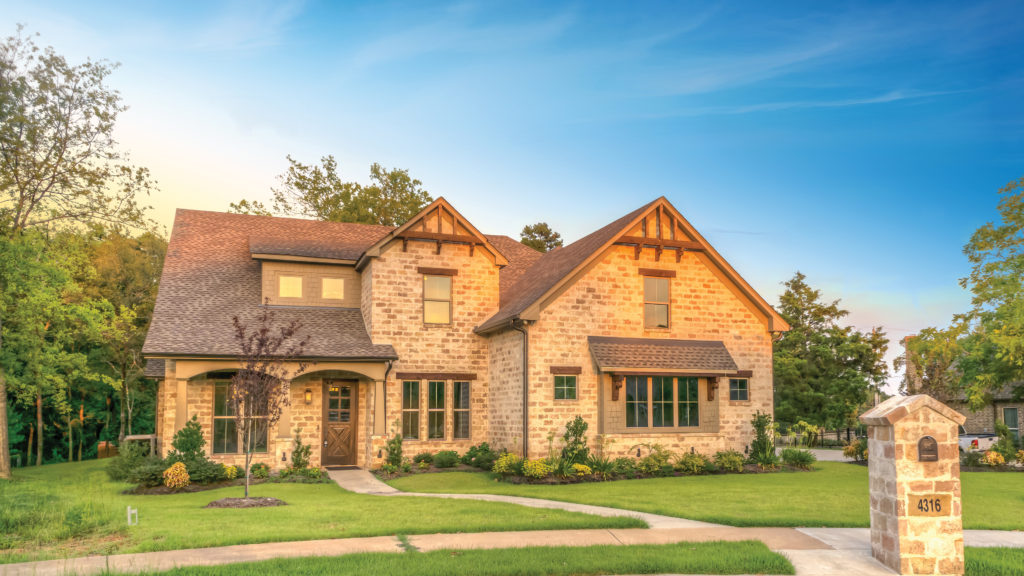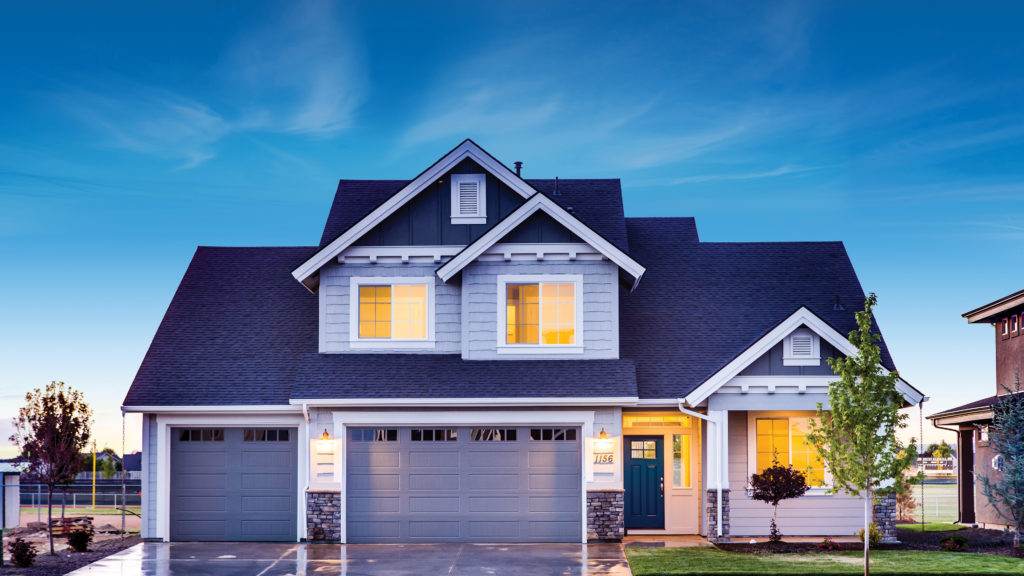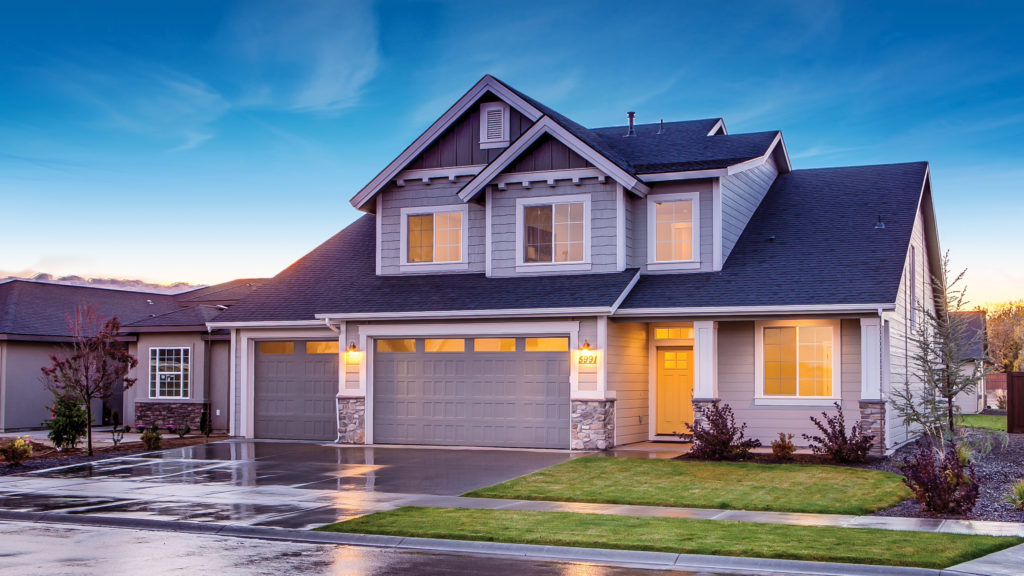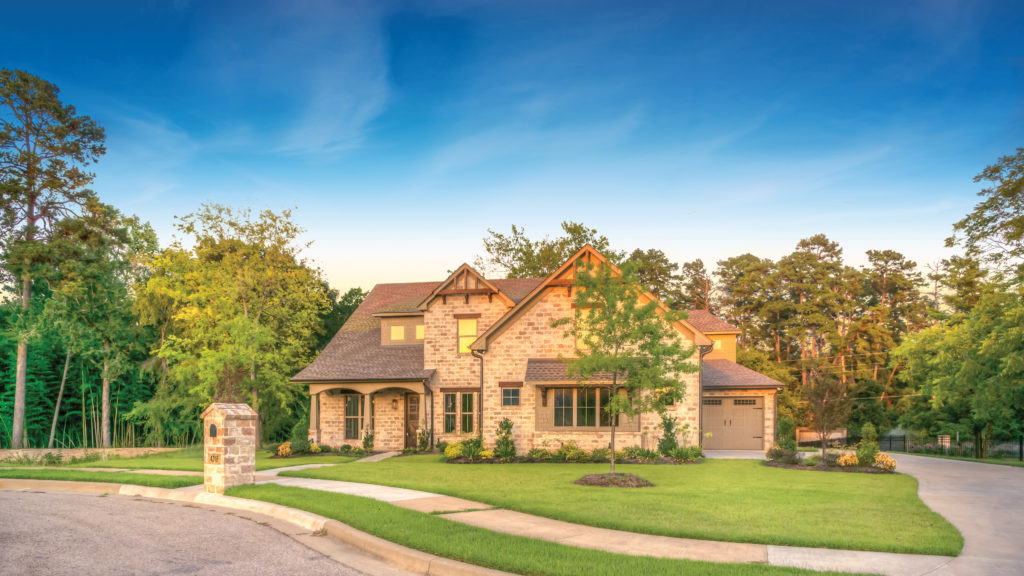 PRINT DESIGN AND SOCIAL MEDIA DESIGN
The Royalty brand in action. 
To establish how the visual elements work in unison, we created multiple examples to show how each element should be applied. We demonstrated the flexibility of the brand while maintaining its consistency across multiple touchpoints, including print, digital, correspondence, and advertising.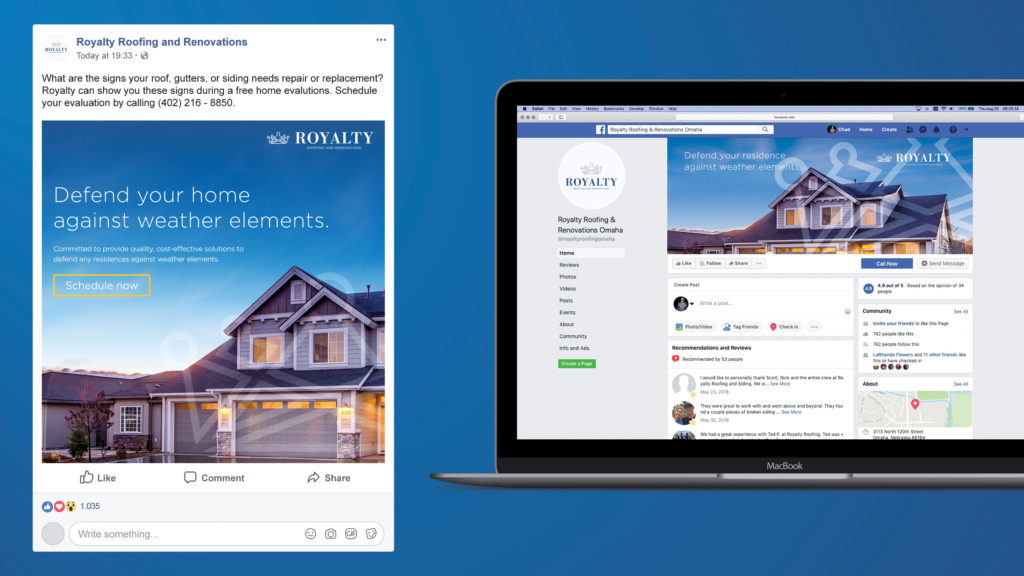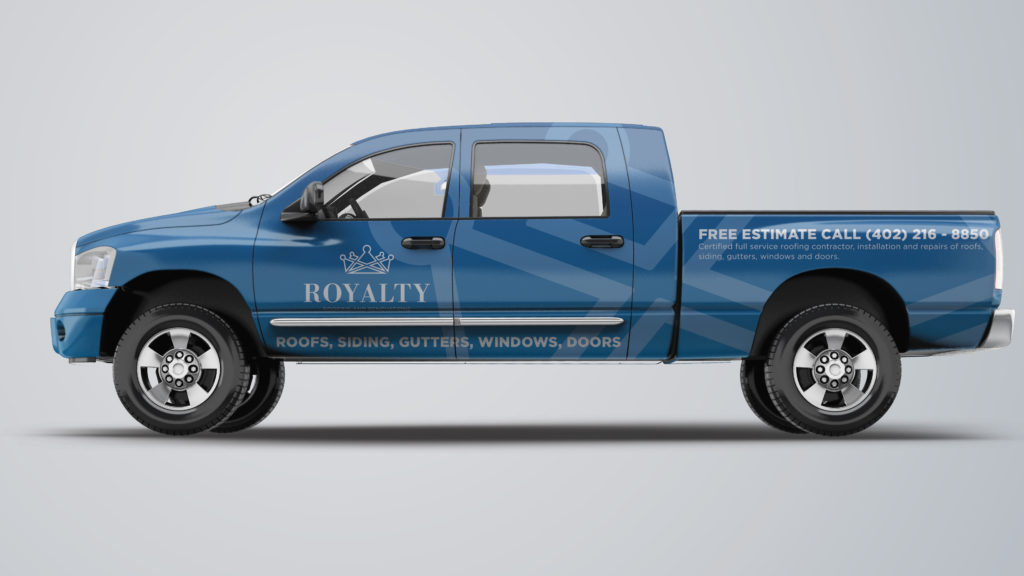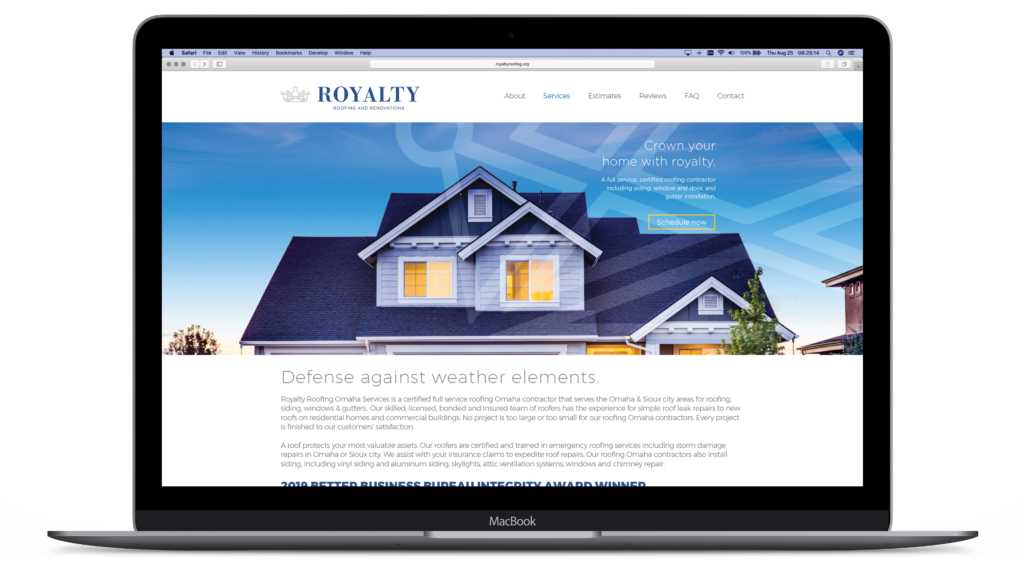 SHARE
---
---
Feeling confused or overwhelmed with developing your brand?
We will help you develop a clear brand for a strong, inspired, and passionate community.
"Thank you, Klar, Inc. did an amazing job on our branding. I love it."
Nick Bermel, Owner of Royalty Roofing and Renovations